The following article is up on Sportskeeda.com and was written by Anirban Banerjee.  I have the pleasure, on the first Saturday of each month in my duties as Ring Announcer for Hoosier Pro Wrestling (HPW), to work directly with Flash Flanagan, who this article is about. "
Flash was seen on WWE programming as an EMT more than once in the last few days. The picture above wasn't this weekend but comes from Flash's Facebook profile.
Flash is the ultimate professional, and his love for the wrestling business is like none other that I have seen. It's so awesome that he is getting this opportunity. He certainly deserves it.
Ed Boston
WWE News: Randy Orton vouches for Indy Wrestler to WWE officials
Hopefully, the Indy Wrestler will be signed by WWE officials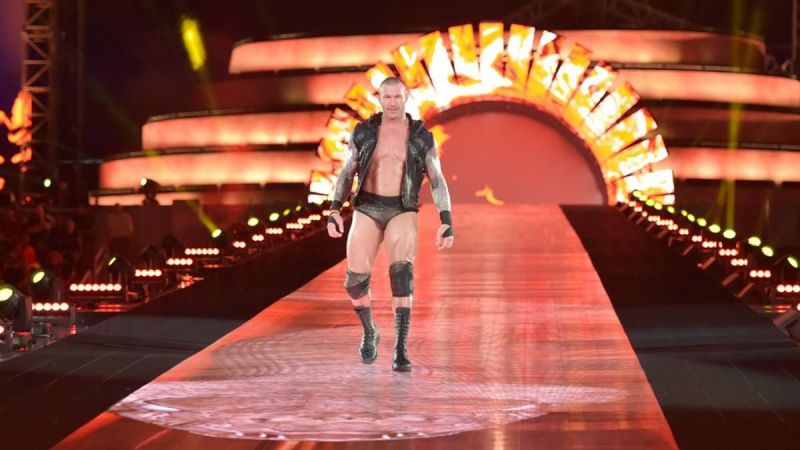 What's the story?
Randy Orton is not known for being the most selfless WWE star. This time, however, he reportedly did a wrestler from the Independent Scene a favour by recommending him to WWE officials as a potential signee.
A former WWE Enhancement Talent, Flash Flanagan was present backstage during Sunday, Monday and Tuesday's shows. According to F4WOnline (H/T Wrestling Inc), he was getting a look at from WWE officials as Randy Orton did him a favour and recommended him to the authorities backstage.
In case you didn't know…
Flash Flanagan is a veteran wrestler on the Independent Scene. He has been connected to WWE previously, but only worked there as an Enhancement Talent. He wrestled in Ohio Valley Wrestling, the old developmental territory of WWE.
There he won the OVW Championship on four separate occasions. On WWE television Flanagan had lost to Brian Christopher in a Light Heavyweight Championship Tournament match in 1997. He also wrestled on Shotgun Saturday night and had a few dark matches as well. He does hold a victory over Chris Jericho when he pinned him in 2001 to retain the OVW Title.
He also wrestled in other promotions like Impact Wrestling, then known as TNA, and the International Wrestling Association.
The heart of the matter
He faced Randy Orton in a dark match in 2001 before the live broadcast of Raw. The match took place when Orton was still a rookie and just emerging in the wrestling business. On that occasion, Orton won the bout between the two.
You can see the match here:
Orton seemed to return the favour 17 years later when he recommended him to WWE officials and got him an opportunity to be looked at backstage.
He was present at the WWE shows on Sunday, Monday and Tuesday, where the WWE officials were reportedly evaluating him backstage.
What's next?
Flanagan is now 43 years old and wrestles for Hoosier Pro Wrestling in Indiana and SICW Wrestling Explosion in Illinois. If the WWE officials liked him, Flanagan may be signed by WWE in the coming months.
You can see Jericho take on Flash Flanagan in this video: