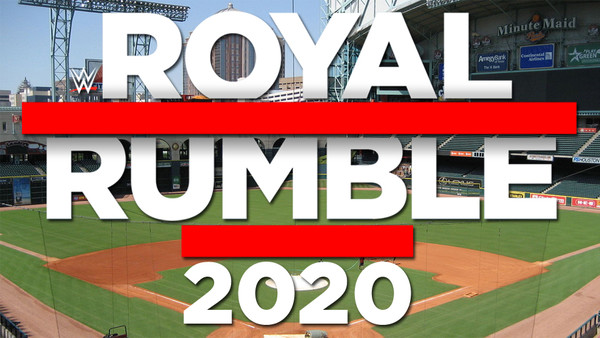 After successfully running Phoenix, AZ's Chase Field this year – staggeringly selling over 5000 more tickets than the arena was configured for, if official figures are to be believed – WWE will be returning the Royal Rumble to a baseball stadium for next year's event.
WWE announced via the Houston Chronicle  and during last night's Elimination Chamber pay-per-view that Royal Rumble 2020 will take place at the city's 41,168 capacity Minute Maid Park, current home of the Houston Astros, on 26 January.
WWE Executive Vice President of Special Events John Sabor commented:
"We had a wonderful experience at Chase Field, and that underscored our excitement with the decision to place the 2020 Royal Rumble at Minute Maid Park," said Saboor, the company's executive vice president of special events.
"We want to expose the WWE brand and its events to as many people as possible, and the size of facilities in which we present our major events is a key catalyst."
Apparently, discussions to bring the Rumble back to Houston for the first time since 1989 began last summer. The event twenty years ago, won by Big John Studd, was held at The Summit. Today, the venue is used as a megachurch.
Fans at Sunday's Elimination Chamber at Houston's Toyota Center, had the opportunity to sign up for a Royal Rumble 2020 pre-sale.
Source: WhatCulture