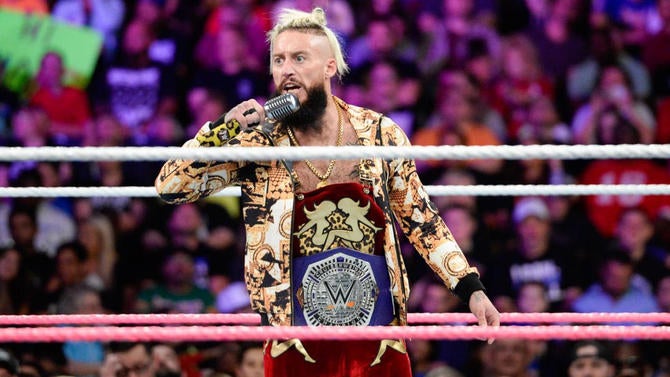 WWE announced that Enzo Amore has been released from the company following allegations of sexual assault.
WWE issued the following statement:
WWE has come to terms on the release of Eric Arndt (Enzo Amore).
As we previously reported, a woman filed a police report claiming Enzo raped her in a hotel room on October 19, 2017. Phoenix police says the bulk of the investigation is complete and they're just waiting on test results.
WWE had previously suspended him upon learning of the allegations.
UPDATE:
ABC 15 has a story here about WWE releasing Enzo Amore following a woman accusing him of rape earlier this week. As noted, the incident happened on October 19th, 2017 at The Clarendon Hotel & Spa. Officers responded to a local hospital days later on October 23rd. Despite WWE releasing Enzo Amore today, ABC 15 noted that the case is still under investigation.
Deadspin's David Bixenspan also noted on Twitter that there has been no change in the status of his case, according to the Phoenix Police Department. He tweeted:
Source: WrestlingINC